steam car cleaner
9KW Power , 8KG High Pressure
INTERIOR & EXTERIOR
Why steam car washing machine?
High pressure steam can not only disinfect, but also remove dirt. It can quickly dissolve the sticky nature of sediment and dirt...
Heycar - Steam Car Wash Machine

Smart control systems with auto pressure control, ensured strong hot steam

Float water levle controller. Visiable water pump process in 2 mins.

High temperature steam remove the stain and kill bacteria in seconds

Box-shaped design with 4 wheels. Smart control system makes the operation and maintenance more easier
Commercial steam cleaner for car interior, car exterior, tile, grout and more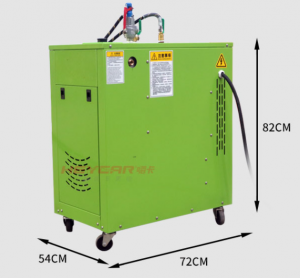 Item: Steam car wash machine
Brand: Heycar
Temp: 80-180℃
Wet & Dry Steam: Available
Pre-heating Time: 2 mins
Dimensions: 72*54*82cm
Material: Copper and Stainless steel
Voltage: AC220V

Water Tank Capacity: 10L

Power: 9KW
Colors: Green, White + Green/Orange
Place of Origin: China
Quality Products With Stable Performance
Patent technology. No matter heavy dust in car engine or sticky glue on leather chair, the hot steam can clean all the stains in a speedy way.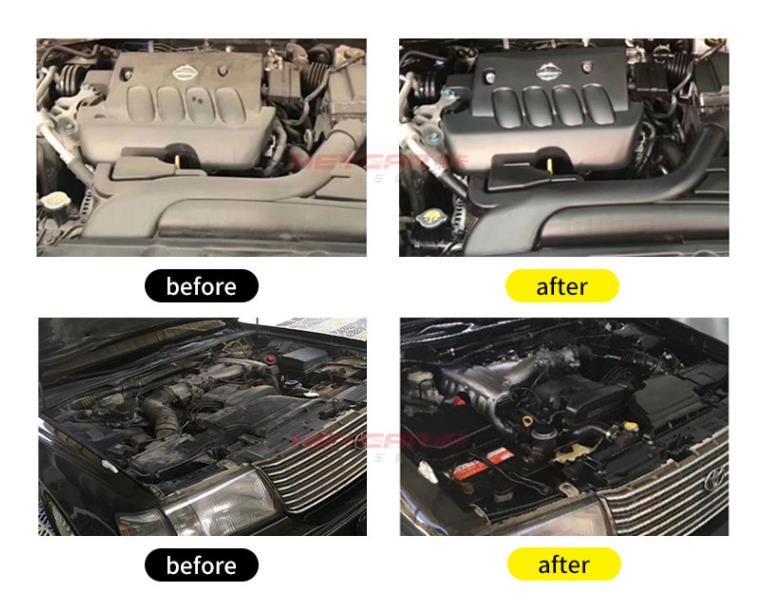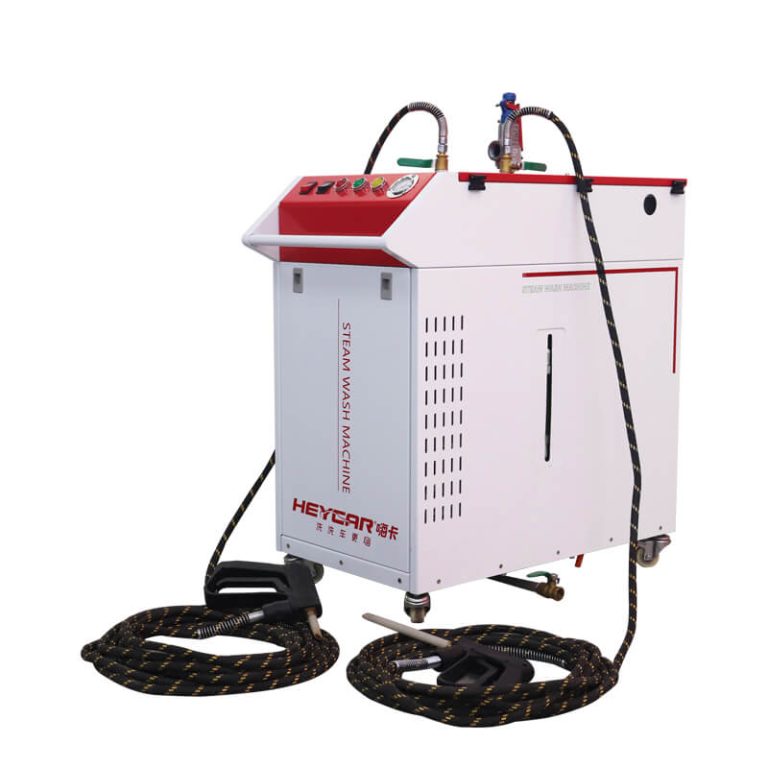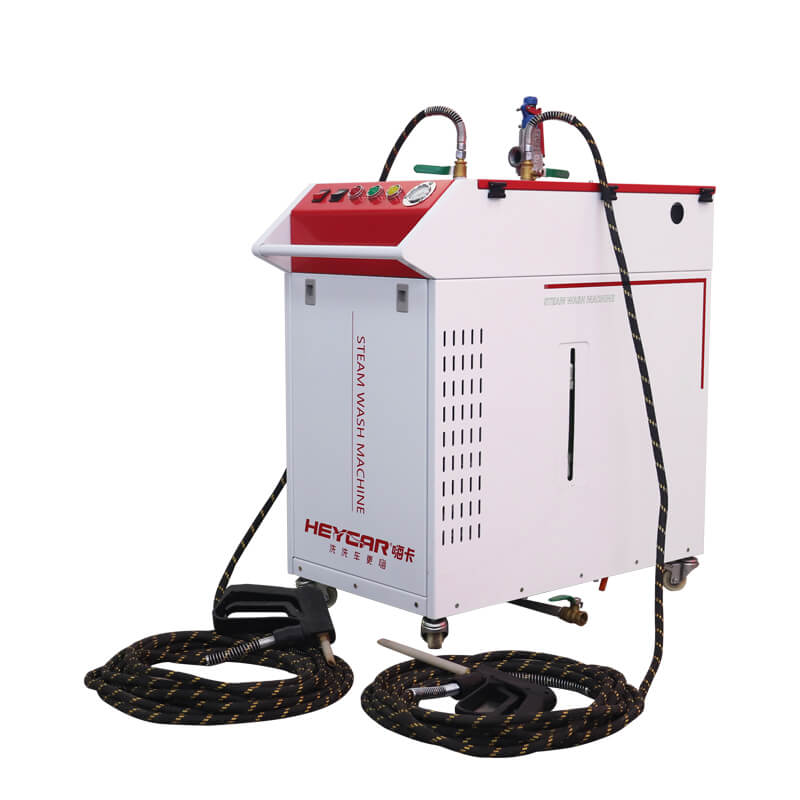 Steam in 12 seconds Double Guns & Tubes
No matter heavy dust in car engine or sticky glue on leather chair, the hot steam can clean all the stains in a super speedy way.
Dry / Wet Steam Choose at will
Choose dry and wet steam at will, dry steam is to clean car inerior, and wet steam is to clean the car body.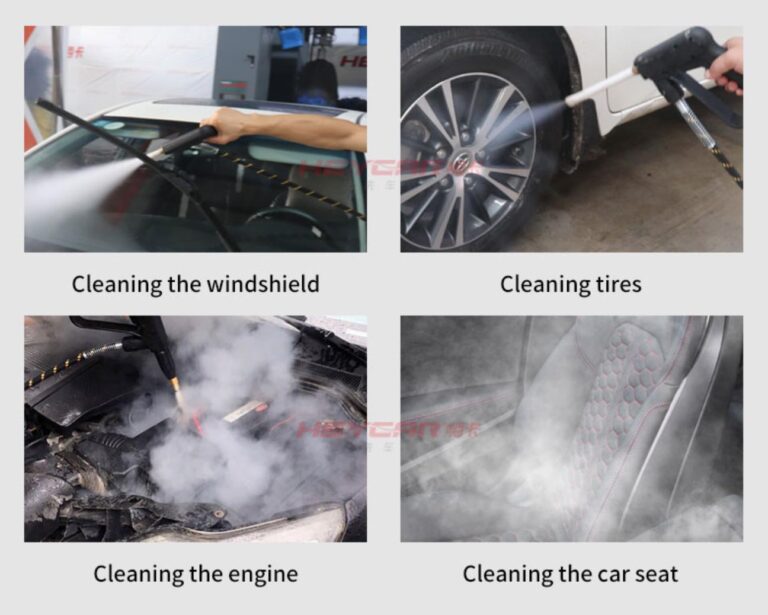 10 years+  dedicated supplier to offer machine products for the customers all over 150 countries.
We value the trust of every customer
I didn't expect the money invested in the steam car washing machine to regain so quickly. In just two months, we reduced our investment in the car wash liquid by 2/3 and reduced our water bill by half. Moreover, there is no more need to worry about the stricter environmental policy.

Heycar steaming machines are amazing! My customers are satisfied with their clean effects. There were almost no after-sales questions. And you can get quick reply eveytime you have any question.

As family business, it is difficult for our littler shop to make every change. It turns that the purchase of this machine is obviously right. Our car detailing service has attracted a lot of customers since the adopting of Heycar car cleaner.

With sound dissolution nature, we apply steam cleaning to various areas...
Latest news & articles about steam cleaning and our steam wash machines
For instant reply, we recommend Whatsapp or Phone call at +86 156 2327 0960
No. 11, Fozuling 1st Road,
Jiangxia District,
Wuhan, Hubei, China
support@steamwashmachine.com
©Heycar
Xinlide Hubei Electromechanical Equipment Co., Ltd.,